​words about jh | ​interview
jon hassell
​mixing it | BBC Radio | ​1994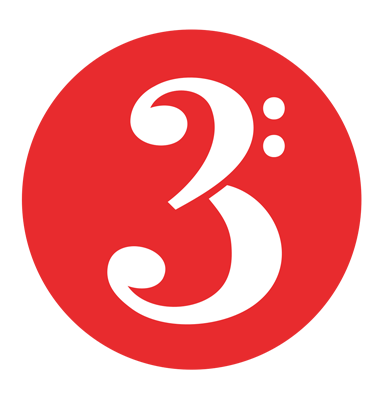 Mixing It:
Now, Jon Hassell: you may not know the name but you probably know the sound. A very distinctive trumpet sound, muted and swirling around in electronics and you can hear him playing on albums by people like David Sylvian, 808 State, Peter Gabriel, Brian Eno and Talking Heads, an impressive list if ever there was one, or you can catch him on any of his ten solo albums where he plays an original mix of styles he calls Fourth World.
​ Well, he was over recently from the States and we got him to take us through his eventful career and explain what exactly is Fourth World.
Jon Hassell:
Well it began as a term some fifteen years ago to describe my interest in ethnic music combined with my interest in electronics technology. I studied with Stockhausen and with an Indian musician and an incredible classical vocalist Pandit Pran Nath and I began doing things like, he would sing a phrase and I would play the phrase on the trumpet, given that raga is a form that depends on curves, it's shape making. It's like making a beautiful shape and that resulted in a sound that was very vocal. But I was also deeply touched by Miles Davis and jazz. So I wanted to show that there was a music in which improvisation played a part but it wasn't jazz, which in fact reflected the state of music in the rest of the world. It's the only music in the Occident in which there is no improvisation in classical music. I wanted to take these three elements of Indian music, the background the tamboura, the foreground of the solo, and the tabla. I used those as a model but I didn't want to have an association with Indian music. So I would create an electronic background, which might be made up of a sample of pygmy voices mixed in with a sample of Yma Sumac, a little bit of Hollywood orchestration behind her, something from the fifties, plus a bit of gamelan music from Java. Then my playing the Raga, Darbari. I'm leading up to a record called Aka-Darbari-Java / Magic Realism. This was an attempt to take the spirit of various places and then create a world that doesn't exist.
MI:
The thing that you are particularly well known for is your trumpet sound. How did you first develop that sound? I mean did you one day think I've got to come up with a new trumpet sound, and put it through a load of devices and think "Yes that's it."
JH:
That as I explained before was just a result of attempting to play these 'curves', to play a constant glissando of any raga. It's an act of deep concentration for me to try and hold this conch shell feeling. This is where the sound comes from really, this attempt to play these curves.
MI:
Bluescreen 2. Tell us a bit about the group and the name.
JH:
"Bluescreen" as a term is a new metaphor for sampling. Bluescreen is the technique in video and film where an actor is filmed against a blue screen and then anything can be projected into the background. So one moment you're on a mountain, then the sea, then dessert. You are taking something from it's original context. For example taking a snare drum from a session from Sun studios in 1950 and then recomposing it into some new mosaic.
MI:
You were actually sampling long before samplers were invented.
JH:
Yes, via tape manipulation and tape cutting and that kind of thing. Musical collages have always been of great interest to me. Bluescreen was the name of the band and the record was called Dressing For Pleasure. It was on Warner Brothers' and came out in '92 or '93.
MI:
Are there any particular tracks on this that you like?
JH:
Yes, there is a little more of an attempt to reach into my inner psyche. Pop musicians in general have no problems reaching into their psycho-sexual poetic worlds. Classical musicians are people who come from a classical background. I mean you can't imagine someone like Philip Glass singing a ballad of how he's feeling because his lover has left him. I tried consequently to make a little move into that direction. I tried to open up re how I felt, and what was the fundamental thing behind what I did. The answer with this is that it's always kind of been an erotic fantasy for me. The thing with music is that I try and divide it between pre-orgasmic and post-orgasmic. I put myself in the latter category. It's a way of designing something that I want to hear in a blissful state, something which I want to hear which takes me someplace mysterious and wonderful. So this record had some of that in it. A track like 'Sex Goddess' which has samples of girls that I have been with in my life, also a Les Baxter sample in the background, merging this idyllic fifties idea of Tropicana, along with a bit of hip hop.
MI:
Jon, tell us about the album you did with Farafina who are from Burkina Faso. How did that happen?
JH:
I have spoken before about my desire to weave things together so it doesn't have a geographical association. This was impossible with a traditional balafon group from West Africa. The balafon is an instrument with a gourd underneath it, and is related to the xylophone family. It has this very strict pitch and that's it. That's the key to the concert. If you try and do something to that key harmonically well… There was a bit of a problem but there were occasional places where it really took off. I was saying before about layering things. Sometimes it just gels and when it did it was just thrilling. The last track on this record was the most successful at this. A track called 'Masque'. It's from a record called Flash of the Spirit. which was produced by Brian Eno, Daniel Lanois and myself. I think it has something quite beautiful in it.
MI:
Now you have just handed me a very lovely looking CD and book called The Vertical Collection. What is this exactly?
JH:
This was recorded around my performance at the Manca Festival in Nice. It's a kind of avant garde festival which took the theme this year of Fourth World. Vertical Collection are samples of material from anytime in my career, as opposed to a Horizontal Collection which would take the best of my last ten CDs and line the tracks up. Pieces are made up and anyone who knows my entire catalogue would be able to say this comes from that album etc. So there are anything up to five different mixtures of things. This is a limited edition of a thousand copies, a kind of a gift around the festival performance.
MI:
So it's a kind of avant-garde greatest hits album of sorts.
JH:
In a way.
MI:
Any plans to release?
JH:
None. I'm so disenchanted with the big record companies and the big releases. Now I'm really interested in doing small things that get around due to word of mouth and become something that someone wants to get. It may even appear on the internet.
MI:
What's your favourite track on this release. Tell us a bit about it.
JH:
'Gift of Fire' is a title on an album I did entitled Dream Theory in Malaya. Parts of 'Gift of Passage' was a sample off a record I did called Power Spot. These are just two of the tracks that were sampled in order to create these little codes which point back to the origins of the material. If you listen to the entire thirteen tracks it has a kind of a strange consistency as a piece. •
This interview was originally broadcast on BBC Radio 3's experimental music programme, Mixing It, hosted each week by Robert Sandall and Mark Russell.
See www.bbc.co.uk/radio3/ for details of streaming broadcasts.