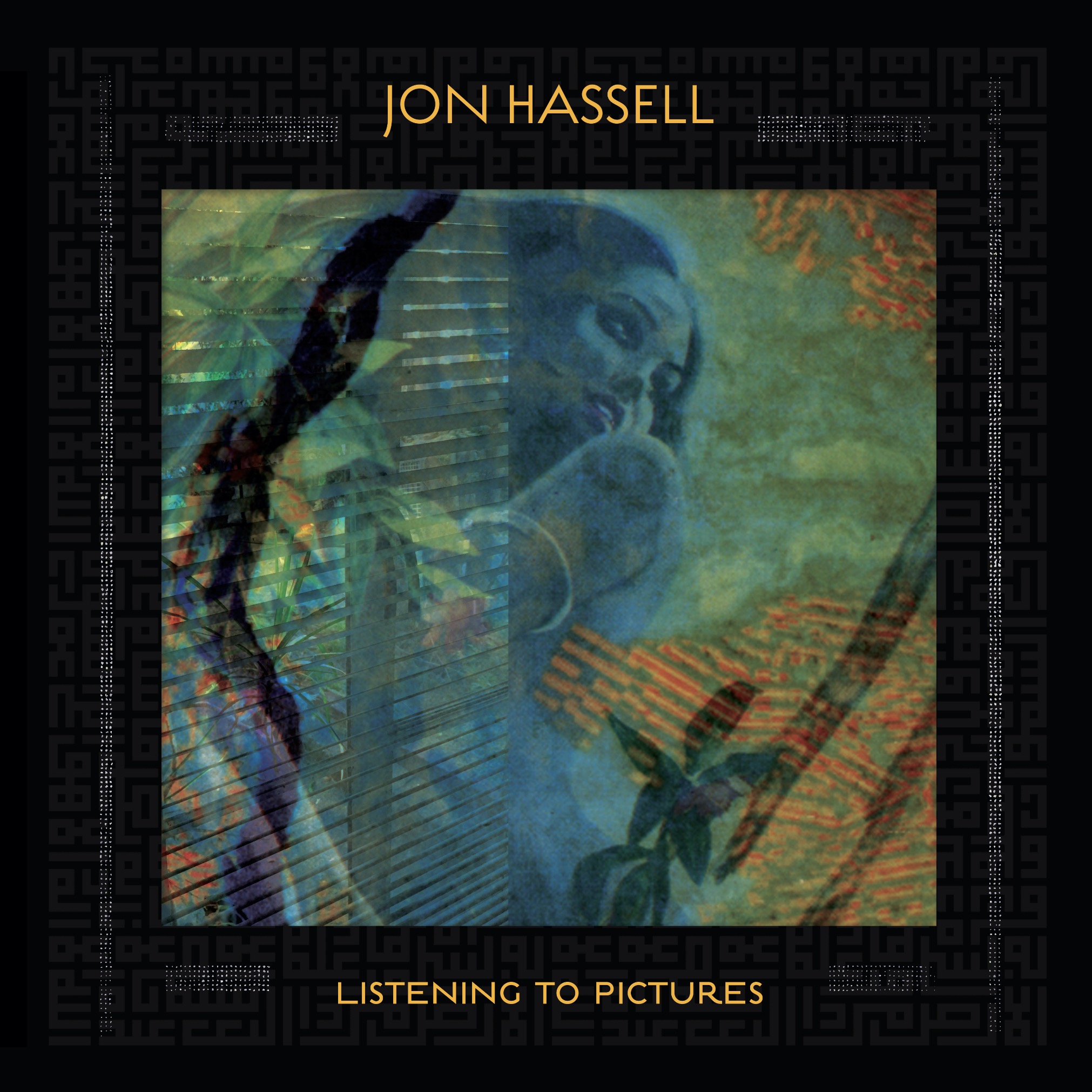 Art direction – Dan Kuehn, Arien Valizadeh, Taska Cleveland
Album Art sources and inspiration – Mati Klarwein
NDEYA1LP
Produced by Jon Hassell.
1 Slipstream
2 Al Kongo Udu
3 Unknown Wish (Matta)
4 Dreaming
5 Manga Scene
6 Broadway Boogie-Woogie
7 Club Gris-Gris
8 Ndeya
9 Her First Rain
10 Lunar
11 Picnic

THE STUDIO GROUP
Jon Hassell – trumpet, keyboards, sample orchestration, production and editing (all tracks)
Rick Cox – guitar, OP-1 keyboard, sample orchestration,
co-production (all tracks except 1)
John Von Seegern – bass, drums, programming, sample orchestration (all tracks except 1)
Hugh Marsh – electric violin, sample orchestration (all tracks except 1)
Arnaud Mercier – audio engineering, mastering, creative software development, logistics (all tracks)
CONTRIBUTING MUSICIANS
Peter Freeman – electric bass, sample orchestration, tracks 2, 3, 7
Ralph Cumbers – "kongo" drum programming, sample orchestration, track 2
Nana Vasconçelos – percussion, cuica and voice, track 7
Jamie Muhoberac – keyboard, sample orchestration, track 7
Eivind Aarset – guitar, samples, track 8
Kheir-Eddine M'Kachiche – violin, samples, track 7
Christoph Harbonnier and Christian Jacob (known as
"Lightwave") – drum samples and bass, track 1
Michel Redolfi – sample orchestration, track 1
Sam Minaie – sample orchestration, track 10
Christopher O'Riley – piano excerpt from "Guirlandes" (Prelude by Alexandre Scriabin), track 10
IN MEMORIAM
Their sounds and their laughter linger in the air…Deep saudade.
Gregg Arreguin
Nana Vasconçelos

Executive Producer
Matthew Jones
Produced by Jon Hassell
All Compositions by Jon Hassell
Published by Nyen Music
Recorded at Studio Venice, Los Angeles
Mastering – Valgeir Sigurdsson
Additional mastering – Arnaud Mercier

Pentimento
– A visible trace of earlier painting beneath a layer or layers of paint on a canvas.
– The presence or emergence of earlier images, forms, or strokes that have been changed and painted over.
– Reappearance in a painting of an original drawn or painted
element which was eventually painted over by the artist.
DEDICATION – MATI KLARWEIN
Everywhere here…In the music, in the art – all is suffused with the spirit of Mati Klarwein. The man and the artist (and the conga player) I fell in love with in New York almost forty years ago when I saw his paintings. They seemed to vibrate with a music whose time had come, a world music (try to imagine that you're hearing those two words together for the first time) that was sensual and spiritual and sexy – all with impeccable classical tempera technique. What could you expect from a man whose music hookups were with Miles Davis and Jimi Hendrix and Salvador Dali? This boy from Memphis got lucky to have a friend like this and some of my most beautiful experiences in the last years were hanging out at his house in Deya with him and his family circle.
Some photos or frames of video I shot while there, including paintings in progress, are mixed in the "pentimenti" images of the album art. I'm grateful to Serafine Klarwein and the Klarwein Estate for permission to "sample" motifs in paintings or reproductions – notably L'Eh C'est Beau (1976) and The Visit (1996).
thanks
Very special thanks to Matthew Jones for his enthusiasm and invaluable guidance – not only toward the shaping of this recording but also in the creation of a new imprint label on Warp called Ndeya – where my newest music will appear side-by-side with creatively-curated rereleases.
Profound thanks to all the musicians heard in this entire collection. But especially to the three collaborators in the Studio Group – Rick Cox, John von Seegern, Hugh Marsh – all gifted musical alchemists whose roles are so intricately interwoven into the musical textures here that mention of their instrument only hints at their actual sonic presence. With the sound of seagulls and the Pacific Ocean just outside Rick's studio door in Venice, this instrumental ambiguity often leads to rehearsals that can be like a game where we stop and ask, "Who's doing that?" Followed by the next question, "Did that get recorded??" Thankfully, the answer has usually been yes, because we've been blessed to have had a truly master engineer-musician, Arnaud Mercier, helping to fine tune our concerts and recordings for many years.
Unknown Wish Fulfilled…
Embedded somewhere in this recording is sonic evidence of a valued moment of renewed musical connection with my longtime friend, Brian Eno.
© 2017 Jon Hassell / Nyen Music