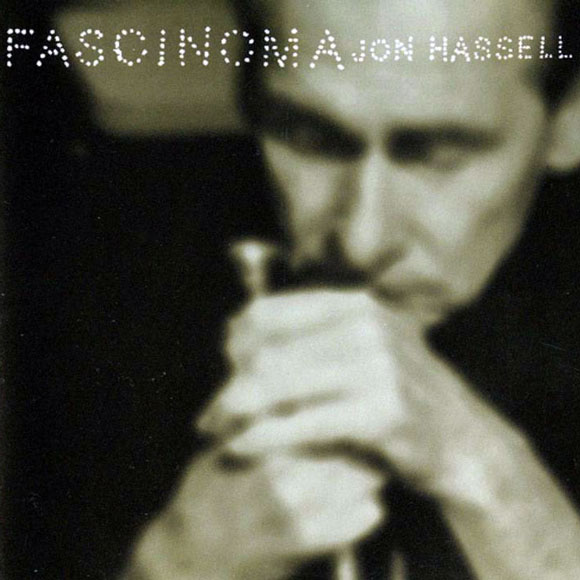 Cover design by
Neil Kellerhouse
Water Lily Acoustics
1999 • 60:30
Water Lily Acoustics
1999 • 60:30
1 Nature Boy (Ahbez) 2:45
2 Datura (Hassell) 4:31
3 Caravanesque (Ellington/Tizol) 7:18
4 Wide Sky
(Hassell/Cooder/Cox/Majumdar) 6:35
5 Mevlana Duke (Hassell) 6:16
6 Secretly Happy
(Hassell/Majumdar/Muhoberac) 6:33
7 Poinciana (Bernier/Simon) 4:28
8 Sensuendo (Hassell/Majumdar) 5:15
9 Suite de Caravan (Ellington/Tizol) 12:09
10 Estate (Summer) (Brighetti/Martino) 4:40​
​Jon Hassell—trumpet
Ry Cooder—guitar
Jacky Terrason—piano
Ronu Majumdar—bansuri
Rick Cox—guitar, bass clarinet, samples
Jamie Muhoberac—zendrum
Joachim Cooder—drums
Rick Masterson—tambura
Rose Okada—tambura
Produced by Ry Cooder
​album notes
After twenty-some years of recordings and performances, this is the first time I've ever played someone else's song.
With this recording I locate myself squarely within that aspect of music which is fundamental and irreducible: the beauty of the sound. This is what Dane Rudyar calls "tone-magic"—a concept derived from ancient practice wherein the quality of the tone itself communicates meaning quite apart from any further arrangement of an "artifice" of music.
At the same time I celebrate here my first contacts with musical exotica in the form of certain songs and melodies heard as a child on the radio or in movie scores. This music created a kind of permanent technicolor oasis in my spirit—a place where I always want to stop for a cool refreshing drink, whether from Duke Ellington and Juan Tizol's 'Caravan', or Ravel or raga or gamelan or Gil, or João or Joujouka—and a place which became the underlying spring from which flowed my "fourth world" musical paradigm.
– jon hassell